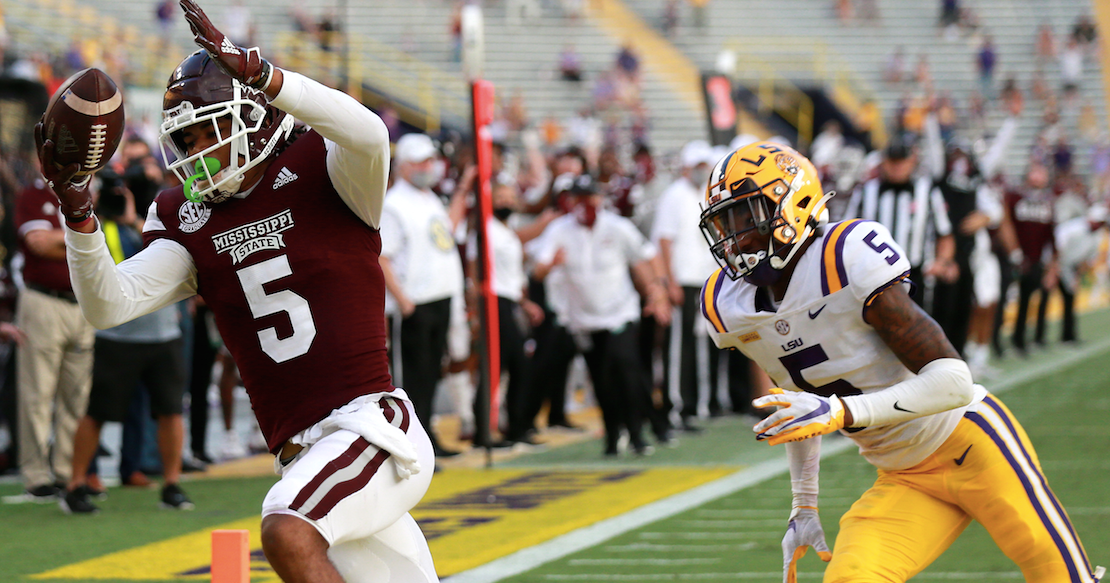 LSU coach Ed Orgeron has seen better days. The defending national champion suffered an Air Raid-fueled setback to first-year coach Mike Leach and Mississippi State on Saturday, one of several major upsets nationally to highlight opening weekend in the SEC.
ESPN updated its Football Power Index rankings following college football's fourth full weekend early Sunday, pushing LSU and Oklahoma back several spots following surprising home losses as double-digit favorites.
"We couldn't stay with those guys," Orgeron said after his team gave up 623 yards through the air. "Too many missed assignments. Too many guys running free, getting beat one on one. We have to look at whether or not we can cover man to man. If we can't, we are going to have to play more zone."
The Football Power Index (FPI) is a measure of team strength that is meant to be the best predictor of a team's performance going forward for the rest of the season. FPI represents how many points above or below average a team is. Projected results are based on 10,000 simulations of the rest of the season using FPI, results to date, and the remaining schedule. Ratings and projections update daily.
From Nos. 25 to 1, here are the changes in ESPN's Top 25 after Week 4 including major changes inside the Top 15: